Seven Ways You Can Help Your Community With Crowdfunding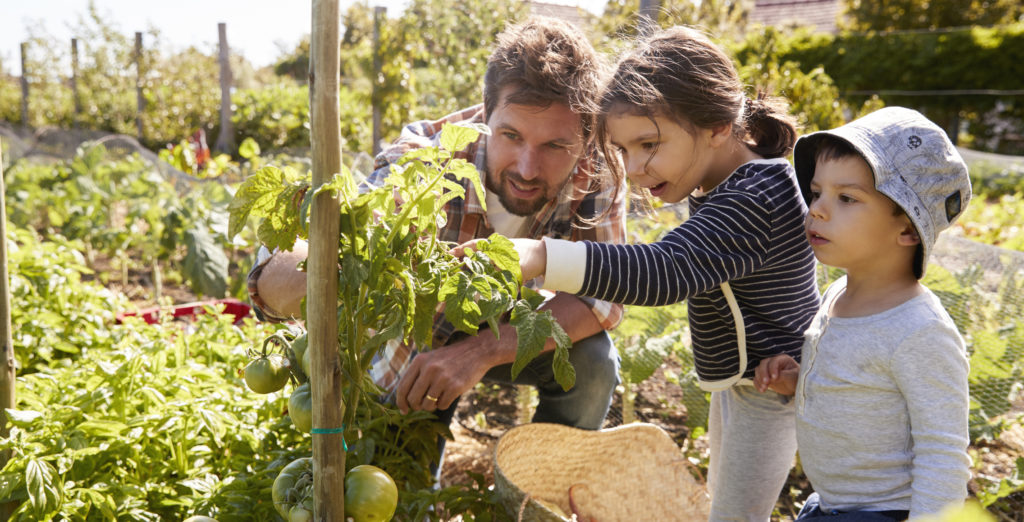 From volunteering at your kid's school to participating in local park cleanups, it feels good to take pride in your community. There are countless ways to get involved, but have you considered how to help your community with crowdfunding? When a community offers help to a neighbor struggling financially, the results are inspiring. From choosing a compelling community project to building awareness for an existing project, this post will help you build a successful fundraiser.
How to help your community: Seven ideas
Giving back to your community doesn't have to be difficult or time consuming. And what many people don't anticipate is the overwhelming support that crowdfunding can ignite. Before you get started, it's important to develop a clear fundraising vision. Still aren't sure how to help your community? Below, we list seven ideas you can use right away to make a difference in your own community.
1. Create care packages for those less fortunate 
The National Alliance to End Homelessness reported that 17 out of every 10,000 people in the United States experienced homelessness on a single night in 2018. Can you think of a few folks in your community who could benefit from essential care packages? These packages could include vital items like multivitamins, tissues, and toothpaste—and your online fundraiser could help pay for everything.
Kaitlin, a university student, saw an opportunity for helping the homeless in her community while also eliminating plastic waste. She launched an online fundraiser to support her Bags to Beds project in which she crochets strips of plastic bags with yarn to create warm and sturdy mats for people living on the street. Her fundraiser brought in over $9,000 for her cause.
2. Help local animals
There are many ways to help animals in need, but what most organizations truly need these days are donations. Reach out to ask what supplies they need, then set up a fundraiser to pay for these items. Be sure to outline the animal shelter's exact needs, because donors like to know what their contributions are being used for.
Frannie, just 12 years old, felt called to help the animals in her local Texas community after Hurricane Harvey displaced many of them. She turned to online fundraising to fund her project and ended up raising over $20,000 over the course of a few years. Now, Frannie continues to donate the money she raises to local animal shelters.
Also read: 15 Pet Fundraising Ideas to Help You Raise More Money
From house fires to floods, when a disaster strikes a home it leaves a lasting impact. The road to recovery is full of expensive repairs and sometimes lost memorabilia. An easy way to help a family out after a disaster is to start a fund to help pay for repairs.
That's exactly what a San Francisco-based company did in the wake up of the 2017 fires in Sonoma County. Many families were in desperate need of help, so the company jumped into action and started a fundraiser to provide food, water, clothing, and other basic necessities to displaced families. They were able to raise over $57,000 for community members.
Also read: Disaster Relief Guide: How to Get the Help You Need
4. Start a scholarship fund
For those of you who are passionate about higher education and are wondering how to help your community, consider starting a scholarship fund for local children. It can help encourage kids to start thinking about what they want to do after high school. The cost of college is high and financial aid is limited. Helping a student get a leg up on their educational goals and avoid student loan debt is a meaningful way to give back to your community.
5. Create a community garden
When it comes to community gardens, there are endless benefits. Growing fruits and vegetables promotes healthy living, cuts down on your community's carbon footprint, and offers time for community members to work together and strengthen bonds. You can start a fundraiser to raise the money needed to buy supplies, and work with your community to create the plans and build your garden.
Community members in New Orleans did just this when they started the Filmore Gardens Community Garden to brighten up their neighborhood. The garden inspires neighbors to eat well while also encouraging community involvement. By raising almost $2,000 for their garden through crowdfunding, neighbors were able to ensure their garden flourishes.
The benefits that a service dog provides for someone in need are remarkable. These animals can change someone's life, making it easier to complete tasks that may have been difficult on their own. Unfortunately, service dogs can cost thousands of dollars, which put them out of reach for many people in need. But you can use crowdfunding to raise the funds needed to help someone in your community buy a service dog.
7. School fundraising
School budget cuts leave teachers and parents trying to make up the difference out of pocket. When supplies are limited, ]a school's learning environment can be negatively affected. As a parent, you want your child to have access to school supplies like musical instruments or science equipment that will help them grow. School fundraising is the perfect option to fill some of the gaps and help teachers.
Fine-tune your fundraiser
The power of crowdfunding comes to life through the stories that the organizers tell. If you aren't sure how to raise money for a community project, begin with telling your story in a way that will resonate with others. When writing your fundraiser description, anticipate potential questions donors may have and clearly provide them with relevant information. Use these storytelling tips to learn how to engage potential donors through your writing.
Don't forget that the visual aspect of your fundraiser is just as important as the written aspect. Having high-quality photos helps to tell your story in a more vibrant way. Fundraisers that have at least five photos raise twice as much as fundraisers with only one photo. Adding a video that explains what you are raising money for is another great way to connect with donors.
Build awareness in your community
Social media is the perfect place to build your fundraising community. Getting people to see your cause is simple when you can reach out to thousands of people with the click of a button.
Organize fundraising events that help capture the attention of your entire community.
Ask local businesses if they want to aid your fundraiser by offering matching donations or sponsoring fundraising events.
Still need more ideas? Check out our blog post Six Great Fundraising Ideas for Community Projects.
Use the power of community to help your neighbors
Crowdfunding empowers individuals and communities to raise money for projects and causes that they are passionate about, all while making a positive impact. Are you ready to cultivate local change by crowdfunding for your community? Sign up today to create a free fundraiser today.