Looking to Help Flood Victims Recover? These Are Our Top Ideas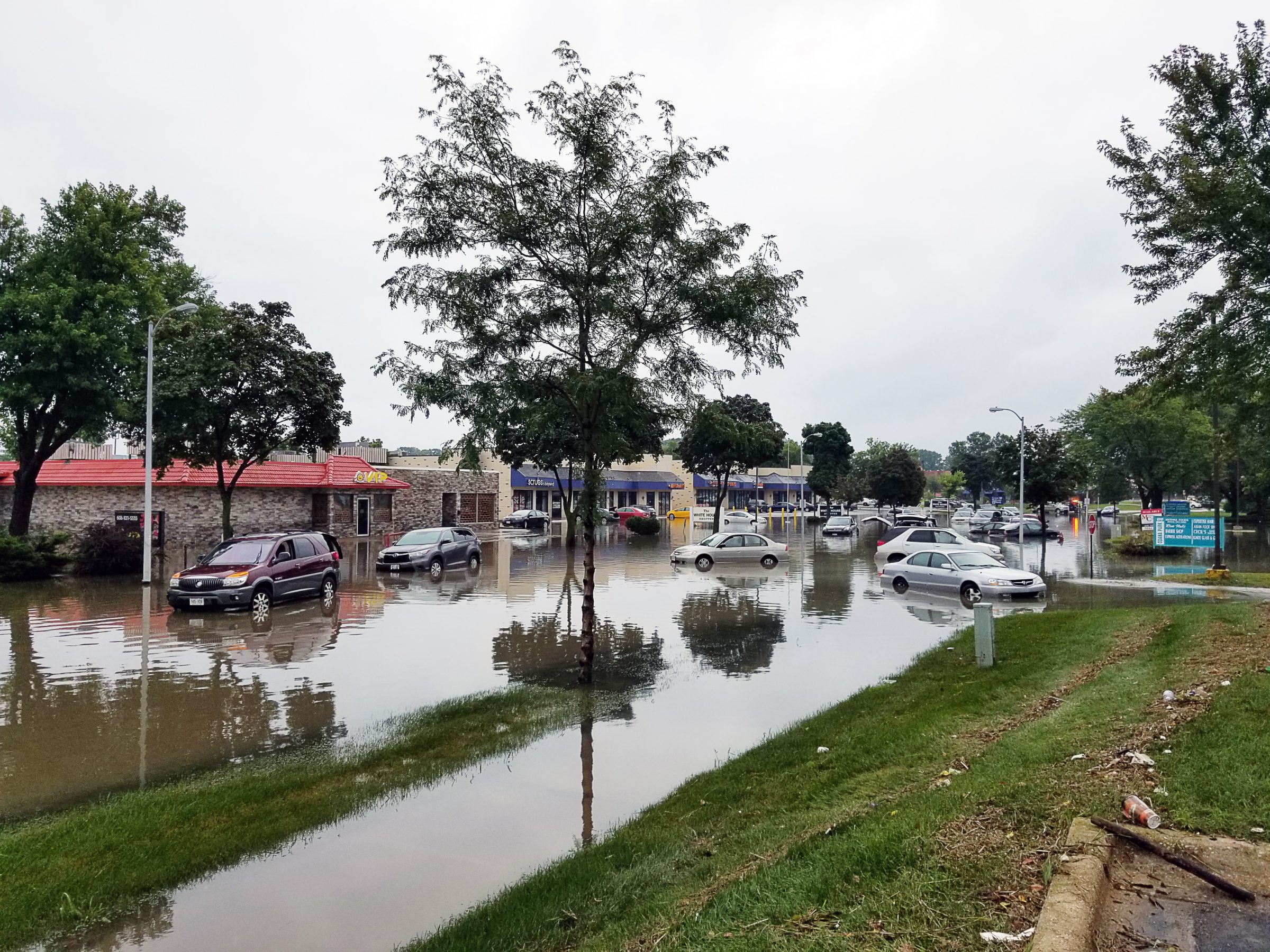 In the aftermath of severe flooding, community members face the daunting task of trying to rebuild their lives. It can take months to repair homes and businesses, and many have to cope with complete property loss. In fact, one of the most startling flood facts is that floods cause about $6 billion worth of damage and kill about 140 people every year in the US, according to National Geographic.
The good news is that there are plenty of ways you can help flood victims recover and rebuild. From food and water distribution to donating much-needed items, this article lays out the ways you can make the biggest impact and the best ways to donate to flood recovery efforts.
Six of the best ways to help to flood victims
You don't have to volunteer in person with relief organizations in order to make a lasting difference to those in need. If you're wondering how to help flood victims, these six ideas allow you to lend a hand to those who are looking for flood help—and three of them don't even require leaving your couch. Below are some of the best things to donate to flood victims, as well as other ways to assist after a flood. 
1. Donate airline miles and credit card points
Do you have airline miles or credit card points collecting dust? Dozens of charities partner with airlines and credit card companies so that unused miles and points can save lives. Your airline miles may help first responders travel to accident zones or provide emergency transportation to injured individuals. Or, maybe you'd just like to help an individual or family get to a safer place after the devastation of a flood. Credit card points, on the other hand, can be converted into cash donations for charities like the Mercy Medical Angels or Team Rubicon.
2. Donate blood
Did you ever think you could save three lives in less than 10 minutes? By donating a pint of blood to the American Red Cross, you can do just that, making it an incredibly impactful way to make a difference from anywhere. The entire American Red Cross process takes 45 minutes, with the actual blood donation portion taking between 8-10 minutes. For more information on how to donate blood with the American Red Cross, visit the American Red Cross online.
3. Help flood victims through online fundraising
Crowdfunding is a quick way to donate to flood victims who need more immediate help and can't wait for government assistance. 
Wondering why GoFundMe is the best option for online fundraising? 
More ways to help: Need to Raise Money Quickly? Try These Fast Fundraising Ideas
4. Start at the source and fight climate change
The increase in flooding and hurricanes across the globe is a direct result of global warming, so a long-term approach to solving this problem is to start at the source: bringing awareness to others about climate change. Get involved with an environmental organization that's passionate about educating others and working toward legislative changes. Or, focus on making small changes within your daily life to help the environment at large, like limiting your carbon footprint or your output of plastic waste.
5. Create disaster survival kits for communities
Communities need a lot of help in the immediate aftermath of a disaster, but you can also do a lot of good by helping cities prone to flooding prepare ahead of time. By arming them with the tools they need beforehand, you'll help families and individuals be better equipped to manage a flooding situation when it strikes unexpectedly. 
Work with a nonprofit organization to build disaster survival kits for vulnerable communities, or fundraise to build your own. These kits can include everything from food and water to first aid supplies to clothing. Before you begin purchasing supplies, make sure you have a plan to distribute them to an organization. 
6. Donate your vehicle
While gifting an old car to charity may not be an option for everyone, this type of contribution can go a long way to help if it's the right time for you. Habitat for Humanity recycles old vehicles and receives 80% of the gross revenue. These funds help the organization provide emergency shelter through its Disaster Risk and Reduction Response program, as well as their regular home construction projects.
Volunteer with organizations that help flood victims
After floodwaters recede, it takes an enormous amount of work to get communities back up and running. Most people don't know what to do after a flood, and they need financial assistance for disaster relief. The organizations in charge of helping rely on volunteers. Typically, volunteers help with everything from clearing debris and mud to passing out food and water and medical supplies. Below are three nonprofits that recruit and need volunteers for recovery efforts.
This organization specializes in disaster relief and recovery and helps in short and long-term recovery efforts. In the immediate wake of natural disasters,  All Hands and Hearts deploy volunteers to the affected areas to help rebuild schools, homes, and other community infrastructure. Its volunteer program houses and feeds individuals who are accepted into the program.
Feeding America has food banks across the country and 2,400 trucks standing by, making it easy for the organization to mobilize after natural disasters. In 2017, it delivered more than 100 million pounds of food, water, and supplies to communities in need. Volunteers help sort, stack, and package food that will be shipped out, among other tasks needed to keep recovery efforts up and running.
Safety is always the primary concern when a natural accident occurs. But after food, water, and health needs are met, the focus shifts to the arduous task of recovery and rebuilding. This is where Samaritan's Purse comes in. The nonprofit works to help people and takes on these construction and cleanup projects after accidents. Volunteers help with work that can include roof tarping, debris cleanup, chainsaw work, and more in the area.
Government programs for flood relief
From unemployment relief to mortgage help, the government offers resources to individuals and families in need. These three government programs help flood victims get back on their feet.
When a natural accident strikes, it can disrupt your entire life, including your employment. If you can no longer make it to work because of flooding or if your place of employment is no longer safe, the United States Department of Labor offers up to 26 weeks of benefits for those eligible.
If you've lost your home due to flooding and are looking to rebuild or purchase another home, the Federal Housing Administration (FHA) can help. Its program offers mortgage insurance to protect lenders from having to default on their mortgages. To be eligible, your home must be located in a presidentially-declared accident area, among other requirements.
For those who need help rebuilding after a flood, FEMA offers coverage for Increased Cost of Compliance (ICC). The program offers up to $30,000 to retrofit a building to reduce the potential for future flood damage. To be eligible, you must be a flood insurance policyholder through FEMA's National Flood Insurance Program (NFIP).
Take action and support flood recovery efforts now
Making a difference after a tragedy doesn't have to mean large cash donations or hours of volunteer work. Sometimes the simplest efforts can be the most impactful. Sign up for a GoFundMe today and begin raising money for flood victims when they need it most.